As 2021 draws to a close, we look back at our top trending thought leaders for the month of November. It's a first-rate line-up of entrepreneurs, media personalities, ed-tech experts, and more.
"There's growing interest in learning from accomplished individuals and their stories," says Deepshikha Kumar, Founder, SpeakIn. "Any random search on the net gets you tonnes of information. What it doesn't offer you is perspective. Learners want to know the stories of these leaders and how they succeeded. They want to take those life lessons are learn from them. It's not a surprise that these Top 10 Trending Experts are not just thought leaders but also exceptional storytellers."
These are the Top Trending Experts for November 2021: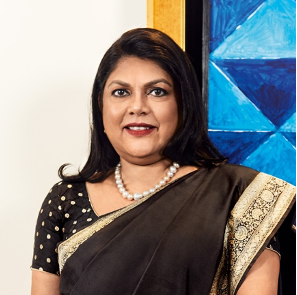 Flaguni Nayar
Falguni Nayar founded Nykaa in 2012 with the vision of building a multi-brand beauty-focused retail business. Falguni has received many accolades throughout her career. She was awarded the 'Woman Ahead' award at the Economic Times Startup Awards 2017. In 2019 she was awarded the Businesswoman of the Year at the Economic Times Awards for Corporate Excellence. The same year she was also listed as one of Asia's Power Businesswomen 2019 by Forbes Asia and named Businessperson of the Year 2019 by Vogue India.
"I wanted to stand for those women who want to be beautiful for themselves, not for men or other women. – Falguni Nayar"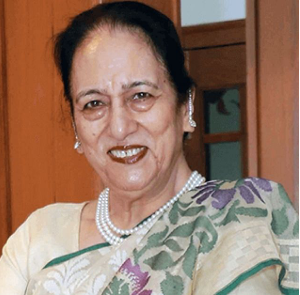 Rajni Bector
Rajni Bector is an Indian industrialist who founded Mrs Bectors Food Specialities and Cremica Group of Companies. She was awarded India's fourth-highest civilian award, the Padma Shri, in 2021.
"Your belief can turn your kitchen into a company, so do what you love with passion and commitment" — Rani Bector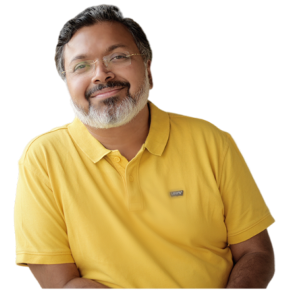 Devdutt Pattanaik
Devdutt Pattanaik is an Indian mythologist, speaker, illustrator, and novelist who is best known for his fictional works about Hindu holy lore, stories, folklore, fables, and parables. His research mostly focuses on religion, mythology, and management. He has written works on the contemporary significance of sacred stories, symbols, and rituals, including Myth = Mithya: A Handbook of Hindu Mythology, Jaya: An Illustrated Retelling of the Mahabharata and more.
"One must accept that one's life is the result of past karmas and that one has the power to choose one's response to every situation." — Devdutt Pattanaik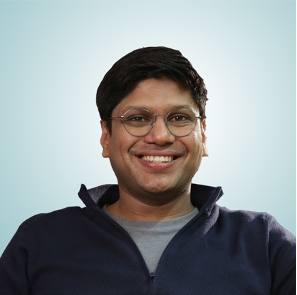 Peyush Bansal
Peyush Bansal is the co founder of Lenskart, the Indian retail chain that sells prescription eyewear. It was founded in 2010. Bansal embarked on his entrepreneurial journey with Internet-based innovations when he founded India's first online campus classifieds portal, Searchmycampus.com in 2007. He then started working with small retail setups in the US — selling jewellery, cosmetics, eyewear etc. — who wanted to expand their online presence in India.
"As a budding entrepreneur one should focus on value creation more than anything else" — Peyush Bansal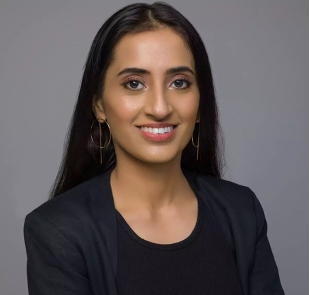 Vineeta Singh
Vineeta Singh is the co-founder and CEO of SUGAR Cosmetics. She featured on the cover of the WEEK for being the youngest person to turn down a million-dollar offer from a multinational investment bank in order to embrace the start-up culture. With a net income of over INR 200 crore, SUGAR cosmetics is today a sophisticated, stylish, and most liked make-up brand among millennials and Gen Z girls. The focus of this new-age beauty business is on the idiosyncrasies of Indian skin tone.
"I don't come from a lineage of a business-minded family, so the prospect of beginning one all alone was quite scary. I wasn't prepared for all the difficulties and hard work it required initially." — Vineeta Singh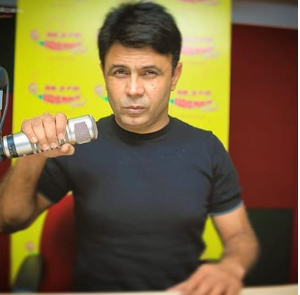 RJ Naved
RJ NAVED is a well-known radio jockey and commercial voiceover performer. He is the host of a TV show and a radio programme. On Radio Mirchi 98.3 FM, he hosts the show "DILLI Ka Don." He also won the Golden Mic Award for "Best RJ" in 2015, as well as the NT AWARD for "Best Indian Icon" (National Television Award). Among the shows he has hosted are Mirchi Murga, Sunset Samosa, Dr. Love, Total Filmi, and many others were among the shows he hosted.
"You must never be fearful about what you are doing when it is right." — RJ Naved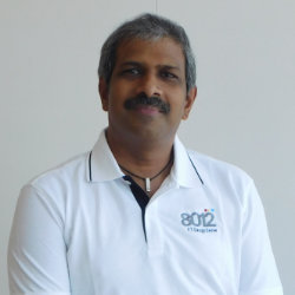 Anbu Rathinavel
Anbu Rathinavel is a talent development and coaching specialist. He is a strong believer in design thinking as a way of life. His focus at School of Design Thinking is on preparing the design mind by shifting their thinking: what is the right question, rather than what is the right answer, apart from moving away from being data driven to story driven, and dealing with feelings rather than facts and wearing the empathy hat rather than an analytics hat. As an executive coach, he extensively use the Strength Philosophy coaching model that helps corporate leaders and managers in focusing on lasting impact and creating a tribe within the teams to ensure application of design principles and delivery excellence.
"When we focus on future of work it calls for the invention and reinvention of the entire thinking process." — Anbu Rathinavel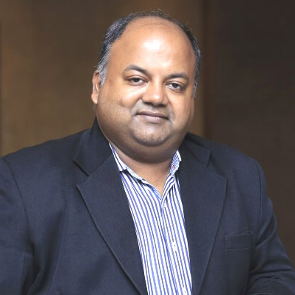 KV Dipu
Mr. K V Dipu is the President of Bajaj Allianz General Insurance Company and the Head of Operations and Customer Service. Bajaj Allianz General Insurance has been named Asia's Digital Insurer of the Year twice, and is ranked #7 among the top 100 digital insurers globally. It is one of IDC's 20 Best Insurers for 2020 in Asia/Pacific.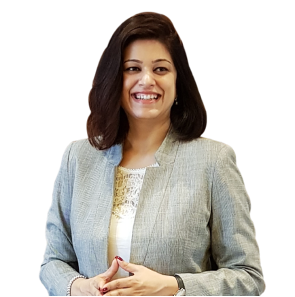 Dr. Divya Jaily
Divya Jaitly is a serial entrepreneur and media and TV personality from Jaipur. She has worked as a model and as a master of ceremony on several occasions. She was the live host of the 2016 Rio Olympics for Star Sports. She is a successful businesswoman as well as a Miss India finalist. She is the Chairperson and Advisor for the CII's Indian Women Network, as well as a member of the All India Management Association's Young Leaders Council.
"Crisis does not build character, crisis reveals character." — Divya Jaitly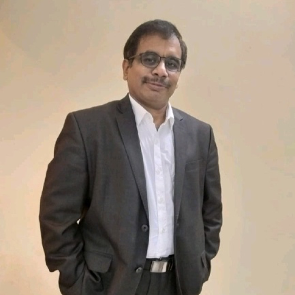 Rajesh Ramachandran
Rajesh has nearly three decades of global leadership experience with a successful track record of building and transforming technology innovation driven organisations and businesses working across India, USA, Europe, Middle East and Asia Pacific. As a Technologist and Coach by passion, he specialises in Digital Transformation, Industrial IoT and Edge Computing, AI and Big Data Analytics, Cloud, Cybersecurity, Locational Intelligence, networking, Enterprise applications across industries including Energy, Process, Manufacturing, Transportation, eCommerce, Government, Smart Cities and Defense.