As we enter a brand new year, let's reset and make a fresh start. Let's resolve to be grateful, joyful, helpful, and healthy. Never mind Covid. As the 19th century English poet Alfred Tennyson said: "Ring out the false, ring in the true."
As the world dealt with multiple challenges in 2021, influential thought leaders redefined the world of work and brought us an abundance of rich perspectives.
"Our USP is that we bring the view of practitioners to the forefront," says Deepshikha Kumar, Founder of SpeakIn. "We specifically address the issue of learners, who say they would be motivated to learn if the learning was specific to their requirements and was actionable. Which is why I believe SpeakIn addresses that fundamental problem of the adoption of learning."
So, who were the top ten thought leaders in 2021 from our formidable lineup of speakers?
These are the Top Trending Expert Speakers for the year 2021: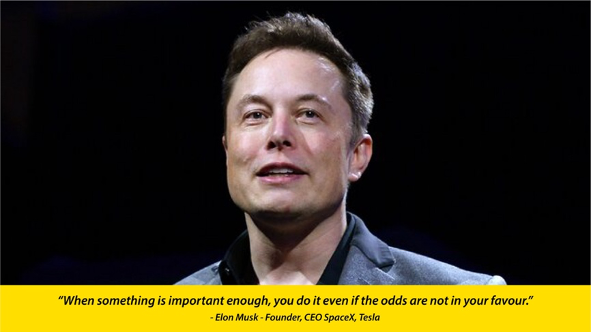 Elon Musk
Elon Musk is a well-known self-made billionaire, American industrial engineer, and entrepreneur who co-founded Paypal and established SpaceX, an aerospace transportation services corporation. If there is one shining light in Musk's life, it is technology. He learned to programme on the Commodore VIC-20, an affordable home computer when he was just ten years old. Musk joined engineers Martin Eberhard and Marc Tarpenning to help run Tesla Motors in 2004, where he was instrumental in developing the Tesla Roadster, an electric vehicle. Tesla has grown to be one of the most popular and desirable vehicle brands in the world under his leadership.
"When something is important enough, you do it even if the odds are not in your favour."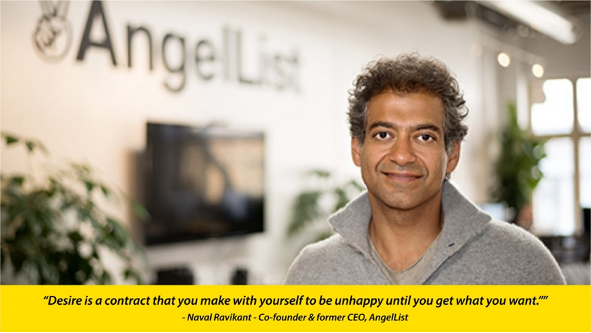 Naval Ravikant
Naval is best recognised as the founder, CEO, and chairman of AngelList. Others may remember him as the founder of Epinions, The Hit Forge, Genoa Corp, Vast.com, MetaStable and his blogging and podcasting at Venture Hacks. Naval Ravikant is the host of his podcast and has appeared on other prominent podcast episodes, including The Joe Rogan Experience, Spartan Up, and The Tim Ferris Show.
"Desire is a contract that you make with yourself to be unhappy until you get what you want."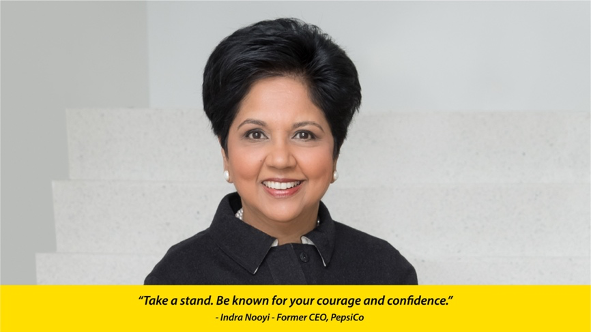 Indra Nooyi
Indra Nooyi is the Chief Executive Officer and Chairman of PepsiCo. She has been a pathfinder in reforming and extending the PepsiCo family for more than a decade, leading the company's global strategy. Indra K. Nooyi is now one of the top female CEOs in the United States, and she is also the highest-ranking woman of Indian origin in business.
"Take a stand. Be known for your courage and confidence."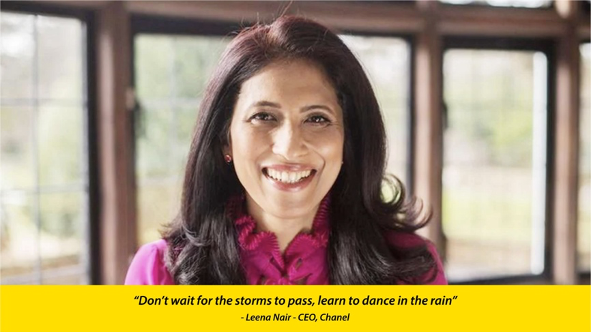 Leena Nair
Leena Nair is Unilever's first female, Asian, and youngest ever Chief Executive Officer. She also serves the Unilever Leadership Executive Committee (ULE). On December 14, Leena Nair was named the next worldwide CEO of Chanel, a French luxury company. With this position, Nair joins a growing list of Indians who have taken on demanding jobs at the top of primary corporations in recent years. Nair is also a proponent of compassionate leadership and human-centred organisations.
"Don't wait for the storms to pass, learn to dance in the rain."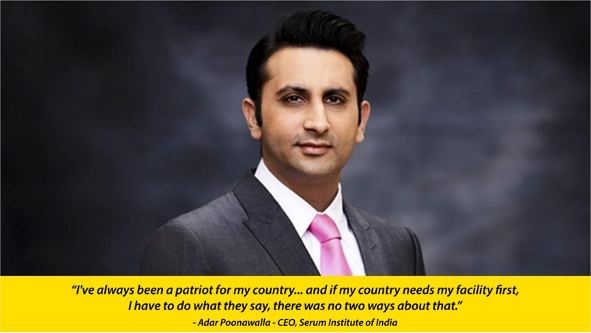 Adar Poonawalla
Adar Poonawalla is an Indian businessman and the CEO of Serum Institute of India, which was early founded by his father, Dr Cyrus S. Poonawalla, well known as the Vaccine King of India. Serum Institute of India, founded in 1996, is the world's largest vaccine factory in terms of doses produced. Adar attended The Bishop's School in Pune, Maharashtra, for his early education and was accepted to St. Edmund's School in Canterbury, where he finished his secondary education before heading to the University of Westminster in London. In addition, Adar Poonawalla serves on the board of the GAVI Collaboration, a global vaccine alliance.
"I've always been a patriot for my country... and if my country needs my facility first,
I have to do what they say, there was no two ways about that."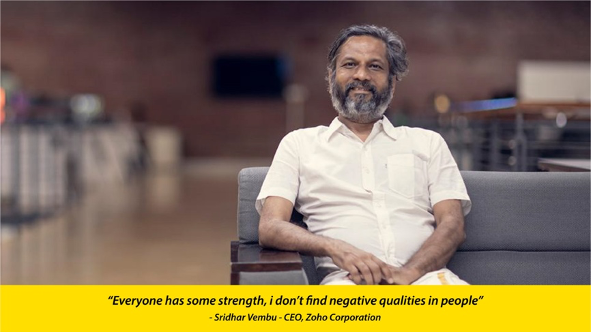 Sridhar Vembu
Sridhar Vembu is the originator and CEO of Zoho, a cloud-based business software company that is privately held. With the help of two siblings and three friends, he founded AdventNet. Zoho has over 60 million customers globally, and its flagship product, Zoho One, has over 45 apps. Vembu graduated from Princeton with a PhD in electrical engineering and began his career at Qualcomm in 1994.
"Everyone has some strength, I don't find negative qualities in people."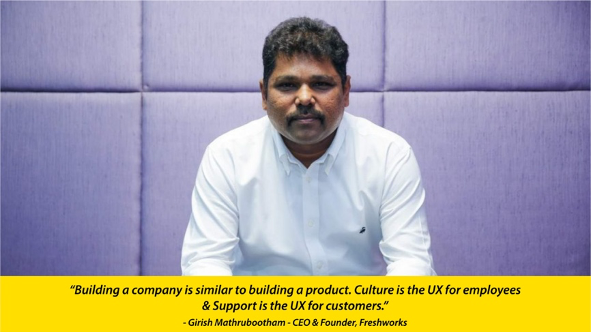 Girish Mathrubootham
Girish Mathrubootham is CEO and Chairman of Freshworks. He co-founded the firm in 2010 and oversaw its transformation from an idea to a multi-billion-dollar unicorn with over $300 million in annual recurring revenue and 50,000 paying customers in more than 120 countries.
"Building a company is similar to building a product. Culture is the UX for employees
& Support is the UX for customers."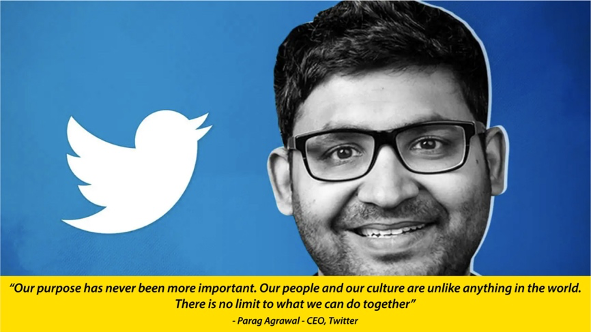 Parag Agrawal
Parag Agrawal holds a bachelor of science in computer science and engineering from IIT Bombay and a doctorate from Stanford University. Parag Agrawal has been named the new CEO of Twitter, joining a long list of Indian-origin corporate leaders. Parag Agrawal previously worked for Microsoft, Yahoo, and AT&T Labs. According to PeopleAI, Parag Agrawal has a net worth of $1.52 million.
"Our purpose has never been more important. Our people and our culture are unlike anything in the world. There is no limit to what we can do together"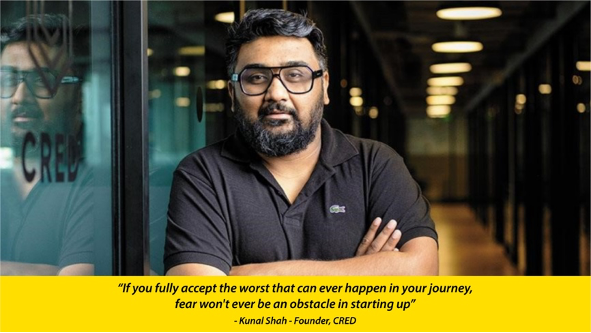 Kunal Shah
Kunal Shah is an Indian entrepreneur and venture capitalist who is the founder of CRED, which is considered the second-fastest-growing unicorn startup in India. In 2021, this startup was slated to hit a $2 billion valuation with $200 million funding.
"If you fully accept the worst that can ever happen in your journey, fear won't ever be an obstacle in starting up."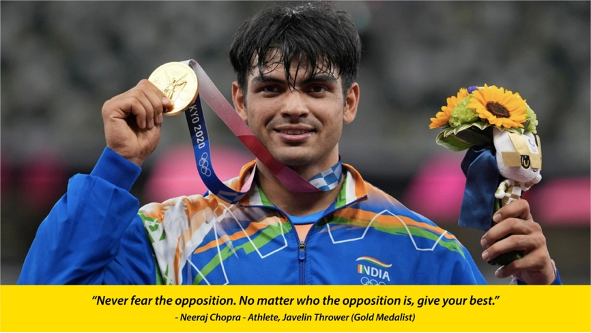 Neeraj Chopra
Neeraj Chopra, VSM, competes in the javelin throw and is an Indian track and field athlete. He is ranked second globally by World Athletics as of August 20, 2021. Chopra is the first Indian track and field athlete to win an Olympic gold. He is also the first Indian track and field athlete to win the IAAF World U20 Championships, where he established a world under-20 record throw of 86.48 metres in 2016, making him the first Indian athlete to do so. Chopra is the youngest Indian to ever win an Olympic gold in a particular event.


"
Never fear the opposition. No matter who the opposition is, give your best.
"