A famous motivational speaker must be confident, empathetic, a good storyteller, and connect with an audience. The number of motivational speakers is increasing, and women are making their mark. Here's a list of the best female motivational speakers to get you fired up.
Dr Maryam Matar
Dr Matar is a big advocate of allowing the community in healthcare and has a solid background and expertise in sustainable growth, strategic plan and leadership, public policy and advocacy. She is the primary woman Director General of Community Development Authority (CDA), which undertakes to form social policies and release social services that are in line with and add to the achievement of the social development objectives of Dubai Strategic Plan 2007 – 2015, launched by H.H. Sheikh Mohammed Bin Rashid Al Maktoum on February 3rd, 2007.
Muna Abu Sulayman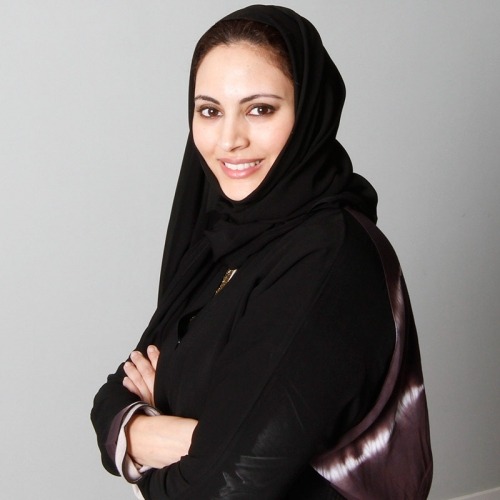 Muna Abu Sulayman is an Arab and Muslim media personality. She is also the past founding Secretary-General of the Alwaleed Bin Talal Foundation, the philanthropic arm of HRH Prince Alwaleed Bin Talal's Kingdom Holding Company and co-host one of MBC TV's most popular social programs, Kalam Nawaem ("Speech of the Soft"). In August 2013, Ms AbuSulayman was published as the Global Ambassador of Silatech. As a public and media personality, she has lectured and written about society, women rights, community development, media, and creating connections of understanding between the East and West.
Maryam Bin Theneya
Twenty years of experience varied from IT professional at Dubai Courts to IT director at EO, Engineers Office, IT and Communication Director at Dubai Foundation for Women And children to Government Communication Director at Ministry of Human Resources and Emiratization. Managing people and driving teams to achieve goals are my key drivers professionally.
Amna Sultan Al Owais
Amna entered the DIFC Courts in 2006. She became the Deputy Registrar in 2008 and Deputy Chief Executive of the Dispute Resolution Authority in 2014. Before her employment at the DIFC Courts, she trained as a lawyer in the litigation department with Hadef Al Dhahiri and Associates (Hadef& Partners now) in Dubai. Before that, she taught at the UAE Ministry of Justice and was allowed to study in both the Dubai local and federal courts. Amna obtained her Masters (LLM) with Commendation in International Commercial Law from Kingston University, London.
Maria Conceicao
Maria's story reaches great heights, but also one that takes many falls. Her path has often been steep, with plenty of twists and usually turns out of her control. It's a story that takes audiences on a journey, where they cannot help but be immersed in the difficult situations that she has had to face. It inspires. It makes you want to do more with your life. No excuses. From a difficult beginning, losing a mother at two years old and again at nine years old, Maria has faced adversity from an early age.
---
All speaker (aka expert) profiles listed here are user-managed and curated for excellence in speech and expertise in the said topic. Each profile and the details therein are indicative of publicly available information for the given speaker/expert and are solely the property of the said speaker/expert. SpeakIn is an aggregator platform and proposes these names basis publicly available information and does not commit availability of the speaker/expert unless confirmed explicitly upon further communication – which will again be upon sole discretion of the proposed speaker/expert. To see a longer list, please see this link.