The SpeakIn Top 10 Trending Speakers has become a popular monthly feature that showcases the best of voices out there that resonate with the general corporate and public interest. Be it through virtual medium or in-person sessions, the thought leaders featured in these monthly issues are well appreciated for their wisdom and for their insights. Featuring people from many different walks of life, SpeakIn Top 10 Trending Speakers™ has been able to touch lives across almost all sectors. Deepshikha Kumar, Founder of SpeakIn proudly comments, What initially seemed like a bold experiment, has today become a regular feature that is everyone's excited for each month. Not only just a listing, but the Top 10 Trending Speakers™ has become a much researched feature where many of our clients want to connect with the thought leaders featured in these issues and invite them for interacting with their people. It is endearing to observe even our clients going above and beyond to ensure that only their people learn only from the best." The Top 10 Trending Speakers for the month of June 2021 are: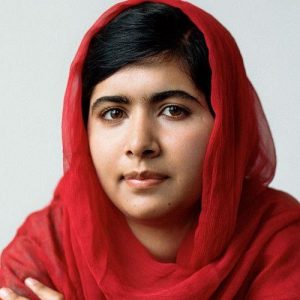 Malala Yousafzai Pakistani activist for female education and the youngest Nobel Prize laureate, Malala is known for human rights advocacy, especially the education of women and children in her native Swat Valley in Khyber Pakhtunkhwa, northwest Pakistan, where the local Tehrik-i-Taliban Pakistan had at times banned girls from attending school. Her advocacy has grown into an international movement, with her being termed as the "the most prominent citizen" of the country. In promoting education for all, she said, "Education is education. We should learn everything and then choose which path to follow. Education is neither Eastern nor Western, it is human."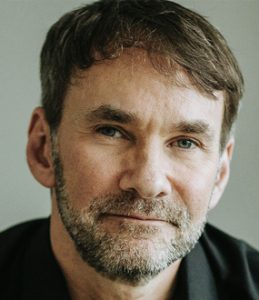 Keith Ferrazzi Keith Ferrazzi is an American entrepreneur and recognized global thought leader in the relational and collaborative sciences. As Chairman of Ferrazzi Greenlight and its Research Institute, he works to identify behaviors that block global organizations from reaching their goals and to transform them by coaching new behaviors that increase growth and shareholder value. He is a #1 New York Times best-selling author of 'Who's Got Your Back' and 'Never Eat Alone'. On the vitality of building connections, Keith comments, "I've come to believe that connecting is one of the most important business—and life—skill sets you'll ever learn. Why? Because, flat out, people do business with people they know and like. Careers—in every imaginable field—work the same".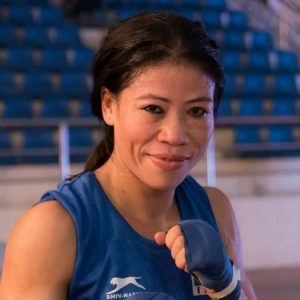 Mary Kom Indian amateur boxer, politician, and incumbent Member of Parliament, Rajya Sabha. She is the only female to win the World Amateur Boxing Championship six times, the only female boxer to have won a medal in each one of the first seven World Championships, and the only boxer (male or female) to win eight World Championship medals. She is also the recipient of Padma Vibhushan, India's second highest civilian award. Speaking of her journey during initial years, she mentions, "People used to say that boxing is for men and not for women and I thought I will show them some day. I promised myself and I proved myself."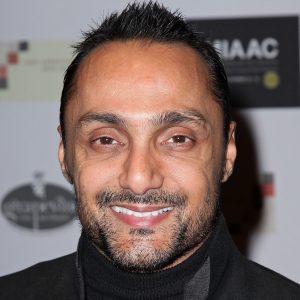 Rahul Bose Rahul Bose is an Indian film actor, director, screenwriter, social activist, and rugby player. Time magazine has named him 'the superstar of Indian arthouse cinema' while Maxim has named him 'the Sean Penn of Oriental cinema' for his work in parallel cinema films like English, August and Mr. and Mrs. Iyer. He is also notable for his social activism: he participated in the relief efforts that followed the 2004 Boxing Day tsunami and is also the founder of the anti-discrimination NGO, The Foundation. He famously quotes, "If the character has the motivation to dance round trees, then I will dance round trees. If the motivation is strong enough, I'll fly to the moon."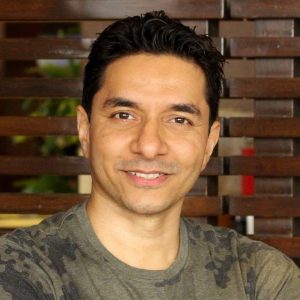 Luke Coutinho Luke Coutinho, is a Holistic Nutritionist specialising in the field of Integrative and Lifestyle Medicine. Luke along with his team of qualified Doctors and trained nutritionists design wellness plans with a holistic approach towards prevention, weight and disease management with expertise in cancer care. His programs are personalised and customised according to an individual's lifestyle and revolves around the 4 pillars of good health: Quality Sleep, Balanced Nutrition, Emotional Detox and Adequate Exercise. He shares his words of wisdom, "People cannot define us. We have to define us. We have to decide our self-worth, not others. We have to decide to be happy and content and keep happiness independent of circumstances. We have to overcome fears and let our light shine bright."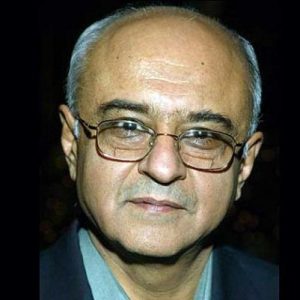 Amit Khanna Amit Khanna is a triple National Film Award winning producer, Founder Chairman of Reliance Entertainment, former President of the Producers Guild of India, Founder Trustee of the Mumbai Academy of the Moving Image, poet, lyricist, writer, director, and journalist. He is credited with having coined the name Bollywood. A best selling author of 'Words. Sounds. Images: A History of Media and Entertainment in India', he famously said, "Cultural power is glacial. It moves slowly but with great force."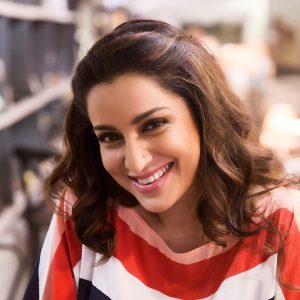 Tisca Chopra Tisca Chopra is an Indian actress, author and film producer. She has acted in over 45 feature films in different languages. She is known for carefully choosing to be part of stories that are needed to be brought to the people. With the burning desire to act, every endeavor of hers has been respected and applauded. She comments about the film industry, "We have millions of stories in India, beautiful stories of amazing bravery, courage, ingenuity, humour, madness, families and all sorts of things. But we don't bother to get into these."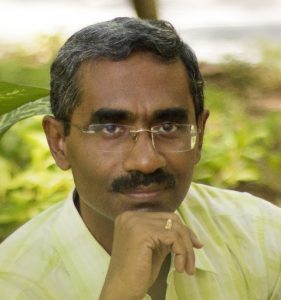 Dr. Thillai Rajan Dr. Thillai Rajan is a Professor in the Department of Management Studies at IIT Madras. His research work primarily focuses on Venture Capital, Start-ups, Infrastructure Finance, and Public Private Partnerships. For 10 years he led the publishing of the annual India Venture Capital & Private Equity Report. In February 2020, I conceptualized the setting up of Innovation, Venturing, and Entrepreneurship in India (IVEIN). He recently founded YNOS Venture Engine, a business intelligence and analytics platform for early stage start-ups and investors. Sharing tips on angel fund raising process, he shares, "It is important to estimate accurately how much time it takes to complete the fund raising process. Most entrepreneurs often underestimate the fund raising process. When they underestimate, they fall short of cash and raising capital becomes very difficult, jeopardizing the survival of the venture itself."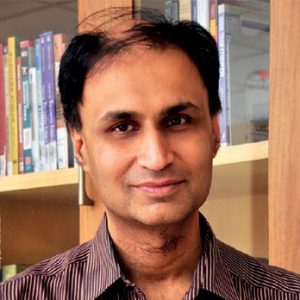 Dr. Rajdeep Manwani Dr. Rajdeep Manwani is an academician, trainer, motivational speaker, life coach, counselor and quizmaster par excellence both by training and by choice. He is currently working as the coordinator in the department of commerce at Jain University. He holds the record of being adjudged the best impromptu speaker for five years in India and Sri Lanka for the years 2008, 2009, 2010, 2012 and 2015. He has also won a National award as role model for empowerment of persons with disability from the honourable President of India in December 2013. "There are difficult people and situations in your life to teach you many lessons and these experiences make you a better person", quotes Dr. Manwani.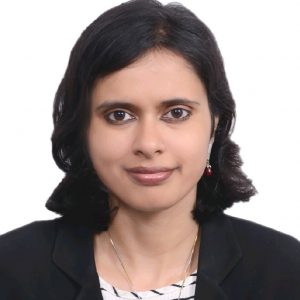 Smita Jain Smita has more than 14 years of work experience in Management Consulting and General Management. She has worked in Senior Leadership roles with Fortune 500 companies like KPMG, JLL and United Technologies Corporation, and has hands-on experience in conceptualising and executing new initiatives successfully. She has been a speaker in various public forums in personal as well as professional capacities.