The year 2021 was in some ways, even more unusual than 2021. We are already in the latter half of 2021 and life before 2020 feels like a distant memory. As people have accepted living through the new normal, there is a hope of seeing the world once again as it was before. In this environment, some popular Speakers have played an instrumental role in inspiring people even while themselves being in a different part of the world. Through virtual sessions and webinars, these Speakers have ensured that the world feels more close knit than ever before. Speaking on the occasion of release of the latest edition of Top 10 Trending Speakers, Deepshikha Kumar, Founder and Managing Partner, SpeakIn comments, sometimes it feels good to be proven wrong. While there was a time when we all were sure that the world would become more and more isolated because of the closure of public spaces, the experience has proved otherwise. We feel more connected than ever before. Geographical boundaries have no meaning today. Talking to your next door neighbour and talking to someone at the opposite end of the world entail the same effort today. It has also enabled some of the finest Speakers from around the world to explore different regions of the world and share their learnings with the new audiences.
The Top 10 Trending Speakers for July 2021 are: Mirabai Chanu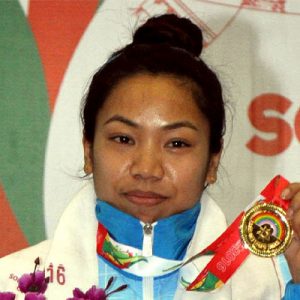 Saikom Mirabai Chanu is an Indian Weightlifter who recently won the Silver Medal in the Tokyo 2020 Olympics becoming the first Indian weightlifter to win a silver at the Olympics. Chanu has also won the World Championships and multiple medals at the Commonwealth Games. She was awarded the Padma Shri by the Government of India for her contributions to the sport. She is also the recipient of the Rajiv Gandhi Khel Ratna award by the Government of India. A glorious sportsperson who has made the entire nation proud, Chanu once said, "It takes effort, includes injuries, experiences failures, but the path to success was never easy for anyone!
Shyam Saran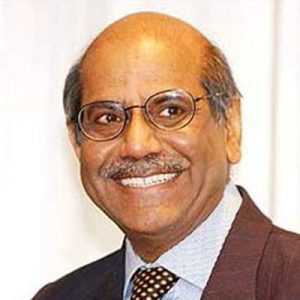 Ambassador Shyam Saran is an Indian career diplomat who served as the Foreign Secretary to the Government of India. Prior to his appointment as the Foreign Secretary he served as India's ambassador to Myanmar, Indonesia and Nepal and as High Commissioner to Mauritius. He was also appointed Prime Minister's Special Envoy for Indo-US civil nuclear issues and Special Envoy and Chief Negotiator on Climate Change. Shyam is currently a Senior Fellow at Centre for Policy Research. He regularly comments and speaks on politics and foreign policy issues and is a contributor to multiple magazines and newspapers. In 2011, in recognition of his contribution to the civil service he was awarded the Padma Bhushan. Talking about the ongoing pandemic, he says, "Here is a pandemic. No matter which dimension of the pandemic you look at, it is changing the way we live, the way we work and soon it will be the way we think. It is one of the defining moments."
Jonty Rhodes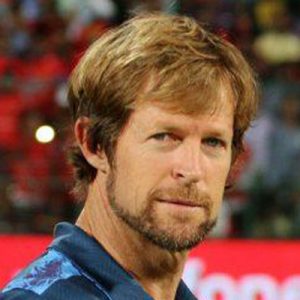 Jonathan Neil, Jonty Rhodes is a South African professional cricket commentator and former Test and One Day International cricketer. Best recognized for his defensive fielding, particularly catching, ground fielding, and throwing from his most common position of backward point, Jonty is regarded as one of the greatest fielders of all time and was the first South African cricketer to take 100 ODI catches. He also represented South Africa at hockey, and was chosen as part of the 1992 Olympic Games squad to go to Barcelona. A cricketer who truly understands the spirit of the game, Jonty famously quotes, "I'm convinced things will go much better if the players smile and have some fun on the field, rather than acting like a wound-up spring."
Prahlad Kakkar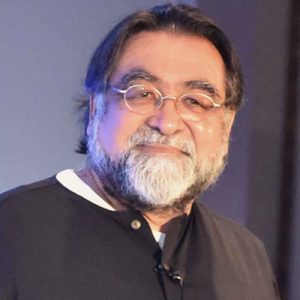 Prahlad Kakkar is a highly acclaimed ad film director. He is the founder and main director for Genesis Film Productions. Prahlad has virtually ruled the advertising world with his brand of irreverent humor, memorable brand building campaigns and has created Award winning commercials for the most reputed Corporates and agencies in India and the Asia Pacific region. Known as the "Ad guru", he has been instrumental in changing the face of advertising in the country bringing in the appropriate regional Indianness and values into an urban context through his films, creative workshops, articles and interviews. He comments on ROI in the advertising space, "You can't define ROI on content part, you can only eventually hope to translate ROI in a complex process of engagement, eyeballs and likes, because what social media does is creates a climate of positivity for your brand."
Ashutosh Pandey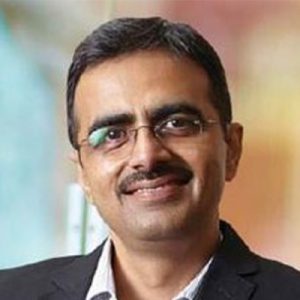 Ashutosh Pandey is the current MD & CEO at Mahindra First Choice Wheels, which is the leader in used car, car marketing and technology solutions ecosystem. Ashutosh has over two decades of experience in leadership roles across E-commerce and Retail, and functional roles in multiple industries. He is widely acclaimed for developing and scaling a startup, leading turnarounds and integrating businesses. He has formerly served as CEO and founding member of Tata CLiQ, the e-commerce venture of the Tata Group, and amongst top-10 e-commerce businesses in India.
Ajeet Bajaj
Ajeet Bajaj is a mountaineer, adventurer, explorer and the Managing Director of Snow Leopard Adventures, a three times recipient of the National Tourism Award for the best adventure Tour operator. He is the first Indian to have completed the Polar Trilogy by skiing to the North Pole, the South Pole and across Greenland. With over 30 years of experience in adventure sports, he is one of the first Asian to have rafted and kayaked some of the most challenging rivers of the world. He has also been felicitated with the Hall of Fame award by the Adventure Tour Operators Association of India (ATOAI) for his contribution to the growth of adventure tourism in India. He is a member of CII National Committee on Tourism. Speaking about his experience climbing Mt. Everest, he reminisces, "The proudest moment for me was to pull out the Indian flag. Both (my daughter and I) of us felt really good because we knew we were the first daughter-father team wanting to give a strong message to our country about the girl child."
Art Grueneberger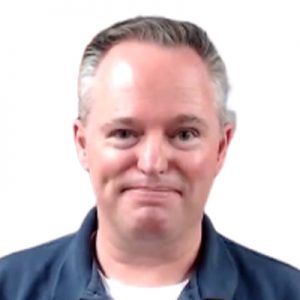 Art Grueneberger is the founder of Puppet Art Theater Co. He began his puppet career working with Master Puppeteer Richard Bay. His puppet performance premiere was as lead puppeteer in A Thousand Cranes, a UNIMA-USA Citation of Excellence winner. His productions have been seen by thousands of audiences across the United States. His shows have also toured internationally. He has directed productions for adults that have been seen at Here Theater in New York City, Zeum Theater in San Francisco and the Mondavi Center in Davis California. Grueneberger has puppeteered for many film, television and video projects including the award winning film 'Box of Clovers', the Emmy nominated video, 'We're Gonna Be OK' and the WB's national children's series, 'Phantom Investigators.'
Vikram Sridhar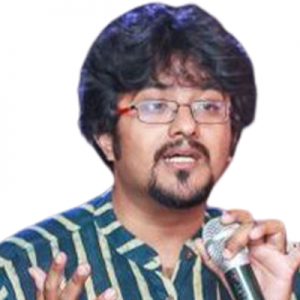 Vikram Sridhar is a performance story-teller and a theatre practitioner. He believes in storytelling as a strong medium for conservation, which is highly relevant in the modern context. He combines his work and interest in theatre and conservation in his storytelling. He is the co-founder of Tahatto, a Bangalore-based theatre entity and Around The Story Tree is his initiative to connect the modern-day listener to the environment around through the power of stories through arts. Speaking of the diminishing art of story-telling and what he specializes in, Vikram comments, "Today with technology and different mediums, we have forgotten to tell stories, and that is what I do. The form that I specialise in is the classical stories which are folk tales, history, surroundings, mythologies, stories that are told from people to people. That's what I'm trying to do."
Arti Shroff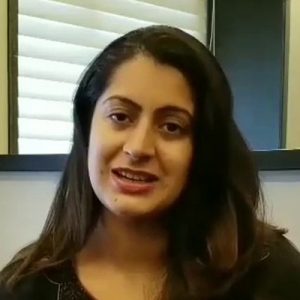 Arti Shroff is a practising Psychologist with an experience of 5 years. She is located in Mumbai. She pursued her MA in the year 2016 from Dept. of Post Graduate Studies, SNDT. Arti Shroff is an experienced, skilled and awarded doctor in her field of specialization. She worked at Masina Hospital from 2016 to 2018. She comments on the importance of a routine in our lives, "Human beings need structure and routine. Without this, they can fall off the wagon."
Navika Harshe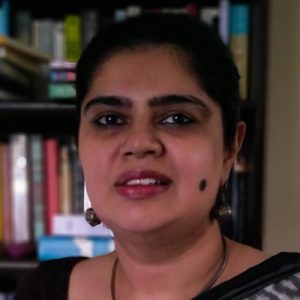 Navika Harshe has a decade of experience working in policy across Bill and Melinda Gates foundation, the Parliament and the Planning Commission among others. She has expertise in impact evaluation, policy research and program management across areas like health, state financing and governance. Navika was a Fulbright Scholar at the University of Chicago where she received her Masters in Public Policy. Navika is also one of the Co-founder and contributing editor of Agenda for International Development (A-id), a voluntary think tank focused on international development.