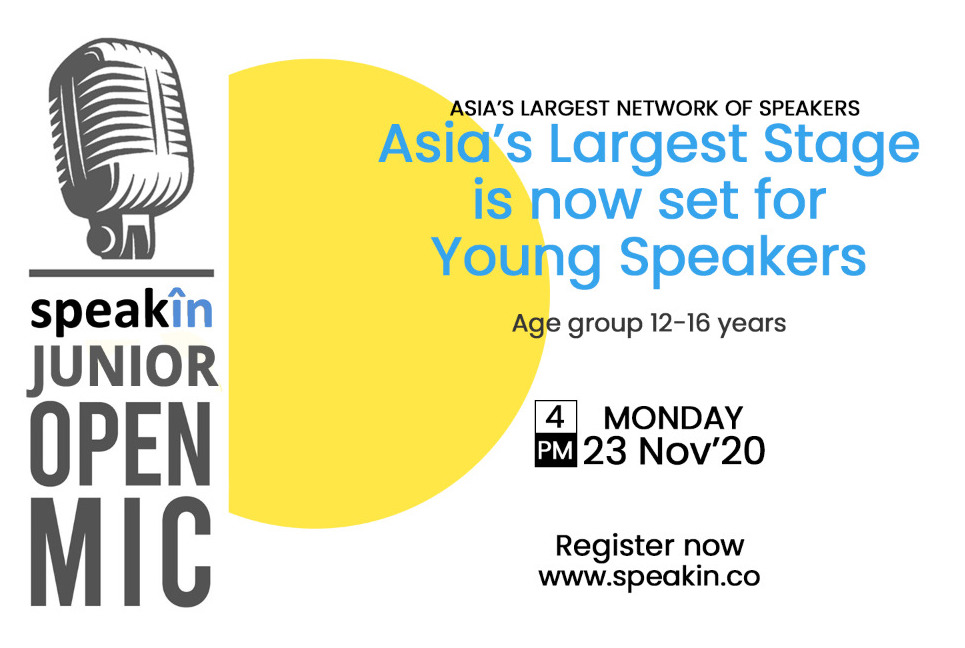 Date:

23 November, 2020
Time:

04:00 PM
Duration:

120 Minutes
Price:

Rs. 3000
After successfully hosting 10+ open mics, we are thrilled to bring to you the opportunity to give your young ones the platform they deserve. Participants get a chance to speak in front of experts and get exclusive insights from them in a participative group conversation. 
CALLING ALL TALENTED YOUTH ACROSS THE GLOBE!
Are you or your kids between the age group of 12-16 and would you like the chance to speak for an audience? Junior Open Mic is a dynamic event for youth, families, and communities to come together, be creative and get connected! The stage will be open to give young orators an opportunity to speak in front of a live audience. Event will be conducted Live on Zoom. 
Showcase your talent by talking on your favourite topic or story telling. Each participant will have upto 5mins to showcase their talent. 
Open to speakers between the age group of 12 to 16, but all ages are welcome to come applaud!
Slots available: 10 (Registrations will be on a first come first serve basis)
Participation Certificates for all & Winner Trophies await to be taken home! Limited slots available.