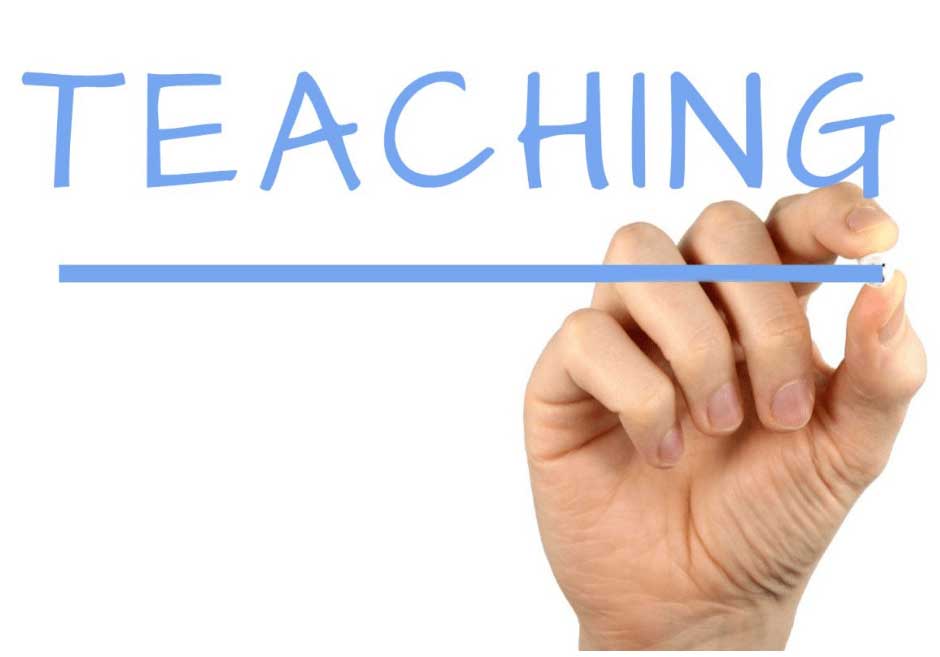 R.K. Narayan had written in the English Teacher that the method and approach of our education system has made us morons, cultural morons, but efficient clerks for business and administration offices.
As I have shifted from being into the corporate to an educationist now, I was privileged to meet a 'true' teacher. This write up is a reflection of her perspectives.
Teaching today has become facilitation, more than the archaic spoon feeding model. Classrooms should ideally become student – centred. More than theory, the Indian students need practical applications of the concepts, which is not the outlook of our Indian education system yet.
Sadhguru, in of his sessions, had remarked that we need to dwell in the universe, and not universities. Thus, if an Indian youth has invested for attending the schools and universities, it should be the responsibility of a teacher to not just teach; but to create experiences.
Today, the teachers' responsibility areas have become multifarious. Students do gauge the body language, the smiling face, the eye contact and then the content. Classroom management is an imperative also. Thus, organizations like the British Council pay special attention to such attributes.
Moreover, customization of the lecture delivery process is an art in itself, because every learner presents a different IQ and learning type. We've auditory, visual and kinesthetic learners; kinesthetic being the ones who would buy the concepts, only after experimenting themselves. Teachers also need to articulate their presentation efficiently and thus need to dedicate more time in their own research.
Parents also play an important role in creating success stories. However, off late, schools have been citing parenting to be a potent impediment. One of the primary reasons being private tuition.
THE KNOWLEDGE IMPARTED IN SCHOOL IS THE PRIMARY SOURCE OF INFORMATION FOR A CHILD, WHICH WHEN JUXTAPOSED WITH THE TUTOR'S 'SECOND HAND' INFORMATION, BECOMES SPECULATIVE.
Parents need to believe in their investment towards the schools.
This article could serve as an eye opener, at such a critical time when social media could be a threat for teachers. We need the likes of teachers like Ramakrishna Paramhans to craft students like Swami Vivekananda. This 'true' teacher has stated that when she teaches, she sketches in the students' grey cells.
How heart – rendering! My best wishes to all the souls, who are imparting wisdom.
DISCLAIMER:
THE VIEWS AND OPINIONS EXPRESSED IN THIS ARTICLE ARE THOSE OF THE AUTHOR AND DO NOT REFLECT THE VIEWS OF SPEAKIN, ITS MANAGEMENT OR AFFILIATES. SPEAKIN MAKES NO REPRESENTATION AS TO ACCURACY, COMPLETENESS, CORRECTNESS, SUITABILITY OR VALIDITY OF ANY INFORMATION ON THIS ARTICLE AND WILL NOT BE LIABLE FOR ANY ERRORS, OMISSIONS OR DELAYS IN THIS INFORMATION OR DAMAGES ARISING FROM ITS DISPLAY OR USE.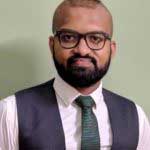 A CELTA and Six Sigma certified expert, with extensive knowledge in English Language Teaching, Training & Development, besides being a Member of the prestigious British Council and the Indian Health Economics & Policy Association (IHEPA) With around 8 years of varied experience across diverse verticals including Staffing, Training and Business Development, I have currently streamlined and dedicated my adrenaline, to the noble cause of training, facilitating knowledge and personality development among academicians and working professionals.